Send me a message!


Modern Day Record Collecting
Even with Spotify, Apple Music and all the other streaming services that place millions of songs at our fingertips, plenty of people still cherish a love for vinyl records. From veteran vinyl enthusiasts to amateur collectors, accumulating, displaying and playing these vintage, 12-inch records is a popular hobby among many.
THE HISTORY OF VINYL RECORDS
Believe it or not, vinyl records were a major innovation when they were created in the 1950s. From the outset, they were very popular, and this popularity endures today. And vinyls aren't just for music — you can find records featuring poems, speeches and even natural hums.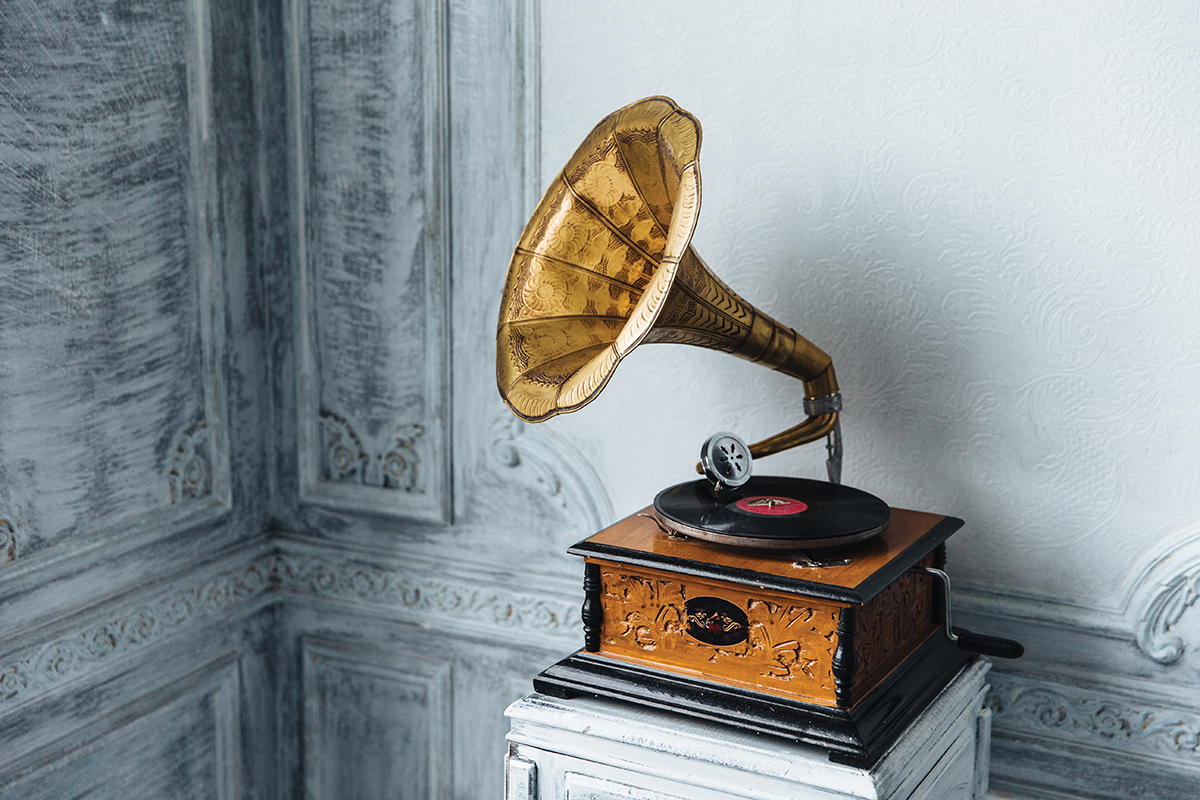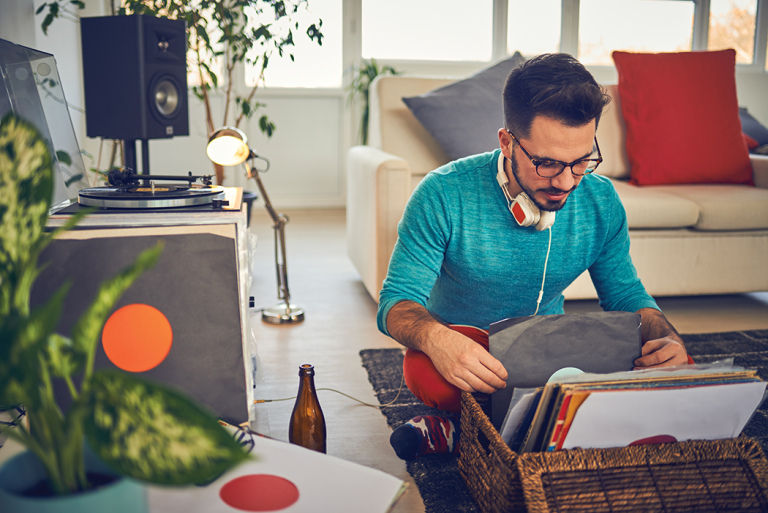 VINYL RECORD COLLECTING TODAY
Many people are still into vinyl records and even make a hobby out of collecting them.
For avid collectors, there's no better feeling than discovering a cherished record by their favorite artist. It's a total thrill, especially because many classics are hard to come by. If you're on the hunt for a certain record, try a thrift store, garage sale, flea market, secondhand shop or an old-school music store. Now here's the crazy thing: due to supply chain issues, vinyl is in short supply! That will drive collectors into even more of a frenzy!
STORING YOUR VINYL RECORD COLLECTION
Anybody can become a vinyl record collector. All it takes is a little patience and care. After you hit up the secondhand shop or music store and find records to add to your collection, you should touch them as little as possible to preserve their condition. Any leftover dirt or oil on your hands can damage a vinyl record. They're very delicate and so should be treated with some TLC.
In terms of storage, you have a few different options: a turntable stand with built-in storage, a record crate for all the vintage vibes, a standing rack or a wall mount. If you have a larger collection, a rack, shelf or crate would work best to store bulky records. But if you want a dedicated spot to display, play and store your albums, an all-in-one media stand would be a great option. It can hold your turntable, speakers and records all in the same dedicated place. Finally, standalone racks are perfect for flipping through various albums.
With all that in mind, think about what would work best in your space for displaying and storing the records, as well as your own personal preferences. Maybe you want your collection out for everyone to see, or maybe it's more of a personal hobby that you prefer to keep stored safely away. Whatever the case may be, make sure they're stored properly so you can enjoy your collection for years to come.
COLLECTING RECORDS IS VERY PERSONAL, ESPECIALLY WHEN IT COMES TO DECIDING WHICH CLASSICS AND INDIE ARTISTS TO SPLURGE ON. WITH THAT BEING SAID, HERE ARE THE RECORDS EVERY AVID VINYL ENTHUSIAST SHOULD HAVE IN THEIR COLLECTION — AKA, THE CLASSICS THAT WILL NEVER GET OLD.
1. "ABBEY ROAD"-THE BEATLES
This is arguably the greatest album of all time, so naturally, it deserves some shelf space in your collection. From "Come Together" to the iconic "Here Comes the Sun," this album is truly a work of art. And the remastered version on Spotify just doesn't do it justice. This album deserves to be played how it was intended - on vinyl.
3. "DARKNESS ON THE EDGE OF TOWN"- BRUCE SPRINGSTEEN
"Darkness on the Edge of Town" is Springsteen's fourth album. In addition to the title track, songs like "Badland" show a much more somber and mature version of the rocker. Fans were quick to embrace the album and many consider it his best masterpiece.
2. "SONGS IN THE KEY OF LIFE"- STEVIE WONDER
Stevie. Wonder. "Songs in the Key of Life" is his 18th studio album, which he made on the brink of retirement. It's a groundbreaking 1970s masterpiece. "Just because a man lacks the use of his eyes doesn't mean he lacks vision." Iconic, through and through.
4. "DARK SIDE OF THE MOON"- PINK FLOYD
Last but not least, we have Pink Floyd's "Dark Side of the Moon." This is a 1970s psychedelic work of art. It's a true giant of the classic rock era, beloved by college students of the time who jammed to this lyrical masterpiece in their dark dorm rooms.
COLLECTING VINYL RECORDS TAKES TIME, EFFORT AND DEDICATION. BUT ONCE YOU START GROWING YOUR COLLECTION AND FINDING SOME ICONIC RECORDS, IT'LL BE WORTH IT. JUST IMAGINE YOUR RECORD PLAYER GOING WHILE YOU HAVE A NICE GLASS OF WINE BY YOUR SIDE. A TOTAL VIBE.


I'd love to hear from you! Feel free to send me a message.